Fiera Pharmintech – Macchine Packaging Farmaceutico
Pharmintech, la fiera dedicata alle macchine per il packaging farmaceutico.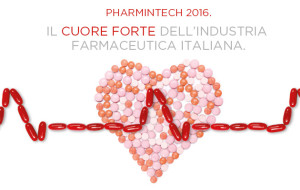 Pharmintech 2016
Exhibition for the Pharmaceutical, Nutraceutical and Personal Care Industry.
Dal 13 al 15 aprile 2016
Bolognafiere, Bologna
Orari Ingresso Visitatori: 10.00 – 17.30
Ingressi: Piazza della Costituzione
Ingresso gratuito per operatori
valido solo effettuando la pre-registrazione
sul sito
Sito internet ufficiale
www.pharmintech.it
Sede espositiva ENCODING:
BolognaFiere Pad 22 STAND C5.
Piazza della Costituzione, 40127 Bologna